So when was all this happening?
At the beginning of what many historians call the Greek Classical Period.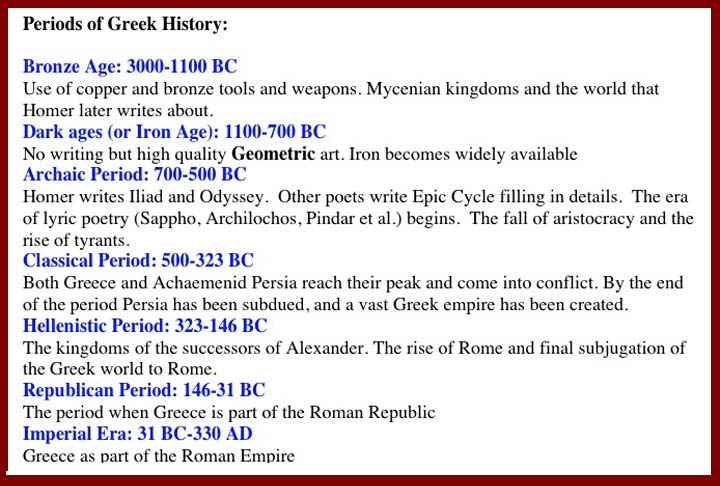 The Persian Wars can be said to have run from 498 BC, when Aristagoras started the Ionian Revolt, until well past the expulsion of Xerxes' invasion of mainland Greece (480 - 478 BC); the Athenian-led Delian League (which then became the Athenian Empire) kept up its attacks on Persia.

Historians generally date the Peloponnesian Wars from about 461 BC (the same year that Athens stole the Delian League treasury and moved it to Athens) until the final defeat of Athens by Sparta in 404 BC.

During the same period, Athens was in its "Golden Age", first "of Pericles" and then of his less able successors.